Wood Outdoor Kids Playhouses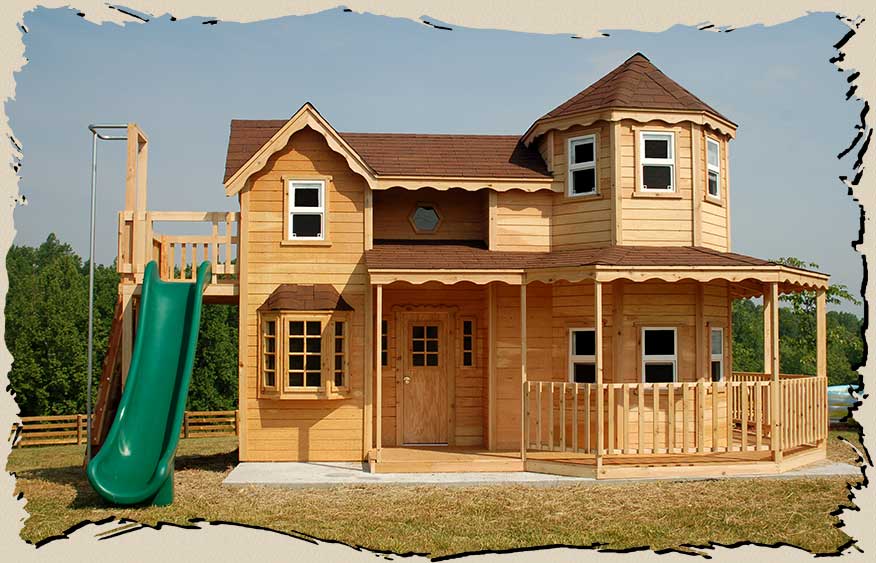 When you choose WoodManor Playhouses, you are choosing experience. Whether you are looking for a backyard playhouse that is pre-built or plans and kits for the do- it- yourself person, we offer it all. Since 1979 WoodManor's outdoor playhouses have led the way with innovative designs and quality construction. Our unique wood playhouse models are designed to fit your kids yet are large enough for mom and dad to join in the fun.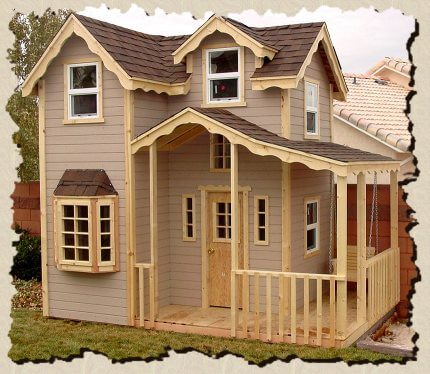 Kids backyard playhouse
WoodManor Playhouses is a second generation family business that began in 1978. From humble beginnings selling hand crafted wooden toys at local fairs, we now offer our childrens playhouse plans, kits and pre-built houses to a worldwide market. Our team of builders have installed thousands of playhouses in almost every state in America. Our kits can be shipped anywhere in the world and our plans are available anywhere that a computer and an internet connection is available.
When you order a pre-built playhouse, you get the best of everything: the very finest materials available, an expert team of craftsmen to make sure everything is completed to perfection and our guarantee that you will be completely satisfied. All of our playhouses are built with sturdy 2 x 4 construction. The interior spaces are large and able to accommodate several children or even an adult. The exterior surfaces are all cedar or redwood giving you the very best in durability and looks. These backyard playhouses feature handcrafted windows, porch swings, doors with locking knobs and a twenty year worry free roof. So sit back and relax....we've got this.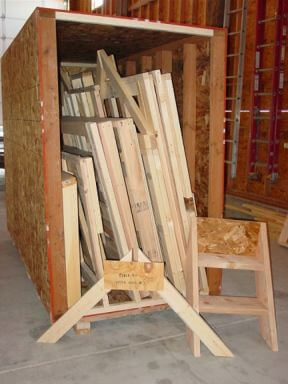 Playhouse Kit Packaging
Our kits include floors, walls and rafters all built using sturdy 2 x 4 wood construction. You will also get the doors, windows, porch swing and template for the trim. Using the material list and instructions that are included with your kit, you will be able to save some money and be the coolest mom or dad around. Imagine how you will feel when your kids tell their friends, "My dad built this playhouse." The best part is that we will do all of the more intricate work and all you have to do is assemble your child's playhouse and take all of the credit. Don't worry, your secret will be safe with us.
For those with some experience and some time, playhouse plans may be the right choice. Each plan has been designed so they are easy to understand making it possible for anyone with a little bit of know-how and the right tools to create the perfect kids backyard playhouse. Our plans include a full material list and step by step instructions complete with illustrations. Available for instant download, you could be working on your child's dream house today.
This year marks our 38th year in business. Follow us on Google+ for special discounts.
Custom Outdoor Playhouses