About WoodManor Playhouses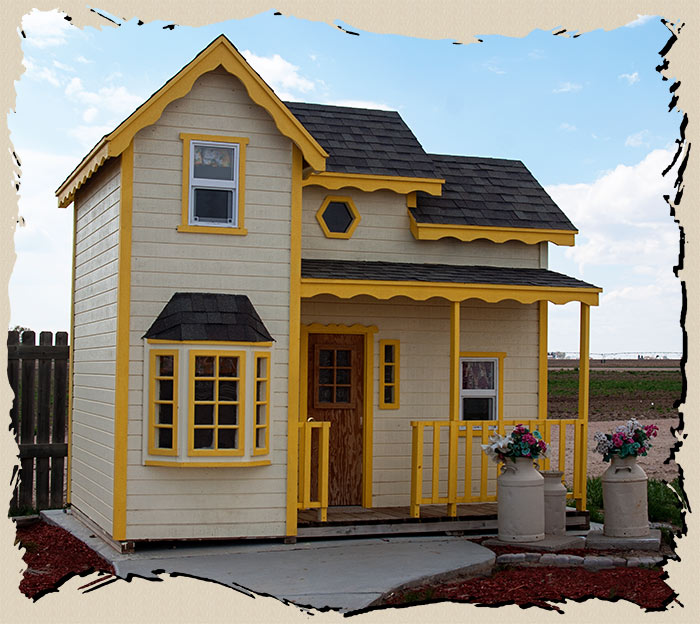 Beginnings
Woodmanor kids playhouses had it's beginnings in 1978 as a childrens toy and furniture business. We built our first play house in 1979 in order to have a place to showcase our childrens toys and furniture during a county fair in Utah. We were surprised at the response. We sold that first play house and took orders for more. As time went on the demand for kids play houses grew so great that we were compelled to turn our attention away from the toys and furniture and do play houses exclusively.
Each year since then Woodmanor has designed new models and refined our building techniques in order to constantly provide the strongest, safest, and most appealing outdoor playhouses available. We are grateful for the positive feedback that we receive from our customers. A large percentage of the play houses that we sell are a direct result of referrals from satisfied customers.
2015 was the beginning of our thirty-seventh year of building childrens play houses. In that time Woodmanor has built over One thousand and twenty play houses in Victorian and cottage style, which are located across the United States and on an international level as well. We are also proud of our involvement in various charity organizations. Over the years we have donated kids play houses to many worthy causes such as: Make-a-Wish Foundation, Montana Hope Project, Golden Spike Heritage Foundation, various city celebrations, home shows, and many individuals who were in need.